Spa and Wellbeing - Spirit of Discovery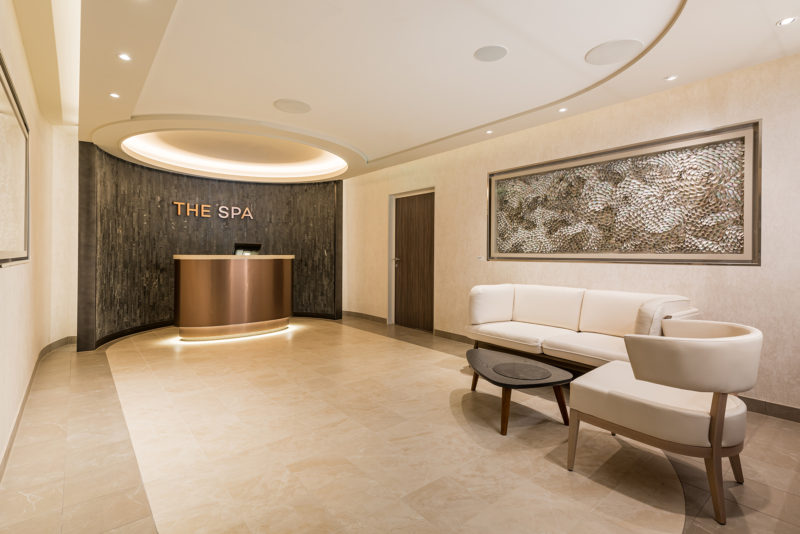 (EN) Designed as a unique destination onboard Spirit of Discovery, entering guests are greeted by a charcoal black tile façade and shell artwork by Blott Kerr Wilson. Private treatment rooms and hemlocked timber saunas are on offer, as well as a hydrotherapy pool area featuring contemporary tile details, speckled by the natural light that pierces the window screens to the veined marble outer walls.
(EN) View More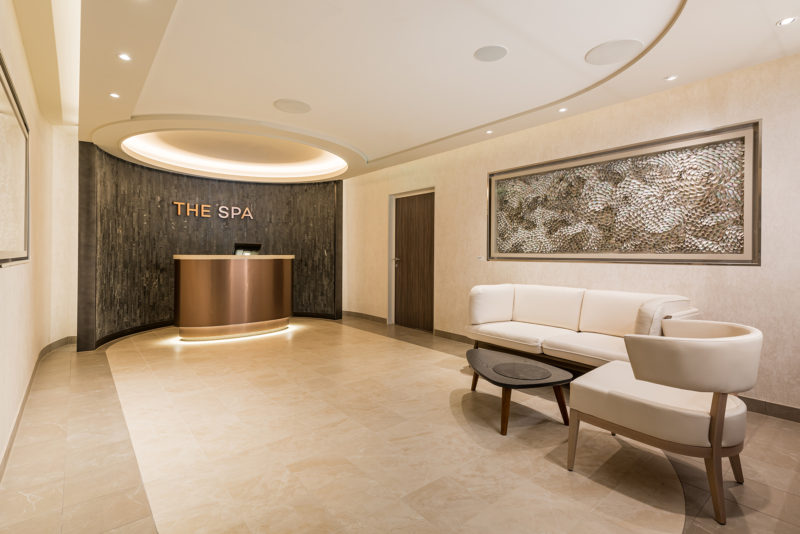 (EN) An independent beauty salon offering hair styling, manicures and pedicures. Lighter veined tiles ground the décor, accented by floral motifed wallpapers and ethereal, organic artwork compositions by Michelle McKinney. Brass trims are used to highlight profiles and the styling stations.
(EN) View More
(EN) Located on the Sun Deck, The Fairway offers outdoor recreation activities including golf and arcade-style shooting events, supplied and installed by Cre8tive Room. A bronze mirrored mini-bar supplies refreshment to players.
View More
(EN) Situated above The Britannia Lounge, with side elevations giving views out to sea, the studio is kept conveniently discreet from the area below by oak timber slat architecture. An open timber floored studio allows for yoga and exercise classes, with direct access to the Observation Deck above for a morning pilates session.
(EN) View More